Revenue Raisers: Get 4 strategies for Growing E-commerce Conversion Rates, ROI, and Relationships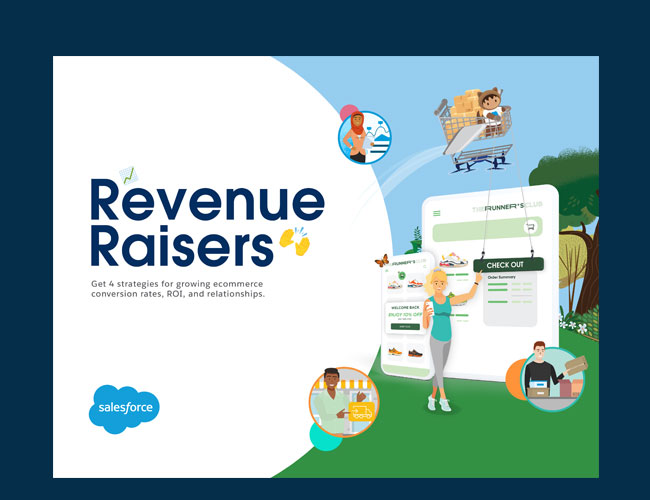 Your customers are getting more accustomed to digital shopping than ever. And global experts suggest the trend will only go higher. But the question is – "Will your eCommerce business be able to meet the unprecedented demand and deliver fast?"
The key here is to fulfill every commitment with limited time, budget, and resources.
In this guide, we are going to show you how you can prioritize revenue-growing activities, capture more clients, grow conversions, and take your eCommerce strategy to the next level.
Sponsored by: Salesforce
This page is FastPass tested and is compliant with Microsoft Accessibility features.
Get Exclusive Access to the Guide
19221-19220
Revenue Raisers: Get 4 strategies for Growing E-commerce Conversion Rates, ROI, and Relationships
By downloading this publication, you understand and agree that you are providing your personal information to Anteriad, LLC, and Anteriad may share your personal information with Salesforce, pursuant to Anteriad's Privacy Policy. Furthermore, Salesforce may use your personal information to provide you with marketing materials and contact you regarding its services, pursuant to Privacy Statement.